The advice of the hosts of the Hotel Mareo Dolomites
The best holiday experiences and activities in San Vigilio di Marebbe.
With their great love for the Dolomites and their deep knowledge of the area, your Hotel Mareo hosts are particularly proud of the link between their mountain hotel and the South Tyrolean region, Dolomite nature and Val Badia culture. When you stay at Hotel Mareo, you will see how close the hotel owners and their team are to guests. They are always ready to provide valuable suggestions and make your holiday in the Dolomites an experience to remember.
Filippo
Summer excitement on the slopes of Piz da Peres
One of the most popular destinations for summer days in the mountains. Together with its surroundings, the peak offers dream-like sunsets, wild and unspoilt valleys, green woodland, a stunning Alpine lake, and the possibility of encountering marmots and herds of chamois.
Details
Caterina
Holidays at Mareo - a priceless invitation to slow down
We find ourselves increasingly immersed in the chaos of contemporary society, and often find ourselves against the clock - without even realising it. For this reason, we have shaped Hotel Mareo Dolomites in such a way as to help you rediscover a valuable and restorative sense of slowness.
Details
Pire
Sulle tracce delle leggende delle Dolomiti a San Vigilio
It is said that the stunning landscapes that surround San Viglio di Marebbe were ruled by an ancient kingdom, which - thanks to its alliance with the marmots - was able to become powerful and glorious, but was destroyed by the betrayal of its king. It is told that simply knowing of these events is enough to fully grasp the fascination of these places.
Details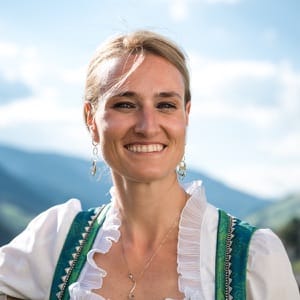 Raffaella
The magical snowy world of Fodara Vedla
Winter holidays in San Vigilio can also be epic for those who don't ski, and the snowy mantle of Fodara Vedla, dotted with Alpine cottages and surrounded by majestic peaks, shows this brilliantly. Adventure into this winter paradise by foot, with snow shoes, or Alpine skis.
Details